Our primary clients are children, and we realize the important of safety and hygiene. We have a dedicated two full time office cleaners to ensure all therapy rooms are cleaned and disinfected daily.
CoronaVirus Precautionary Measures to Ensure Safety & Health at all Dynamics Therapy Centres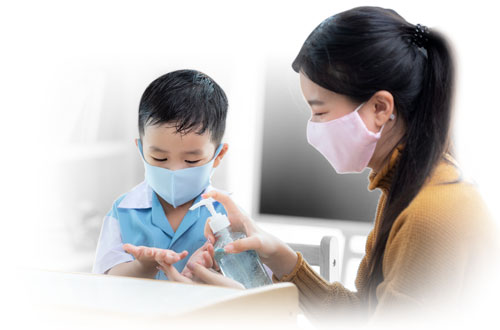 We have 2 full time cleaners in the centre that are instructed to wash twice a day & use disinfectants daily.
We are sending to all clients an online travel declaration. New clients will be given a physical form or will be sent an online form upon arrival to the centre, to declare about you and your child's travel as required by MSF.
If you have travelled to 2 or more different locations on different dates, please indicate all your locations & dates clearly.
We will be checking the temperature upon your child's arrival to the centre.
All our staff are also declaring their travel and will be on a Leave of Absence if they travelled to China.
Children who have travelled to China and returned to Singapore on the 15th January or after will also be required to refrain from coming to the centre for a period of 14-days and monitor their health closely.
Leave of Absence (LOA)
In line with the MSF and CPE's precautionary measures, all staff and clients who have returned from Mainland China (excluding Hong Kong and Macau) on 15th January 2020 or later will be placed on LOA for a period of 14 days, starting from the first day after return.
For example, if a client returns to Singapore from mainland China on 27th January, their LOA would last from 28th January to 10th February and they would be able to return to school on 11th February if they are healthy.
Do refer to the infographic from the MOE below: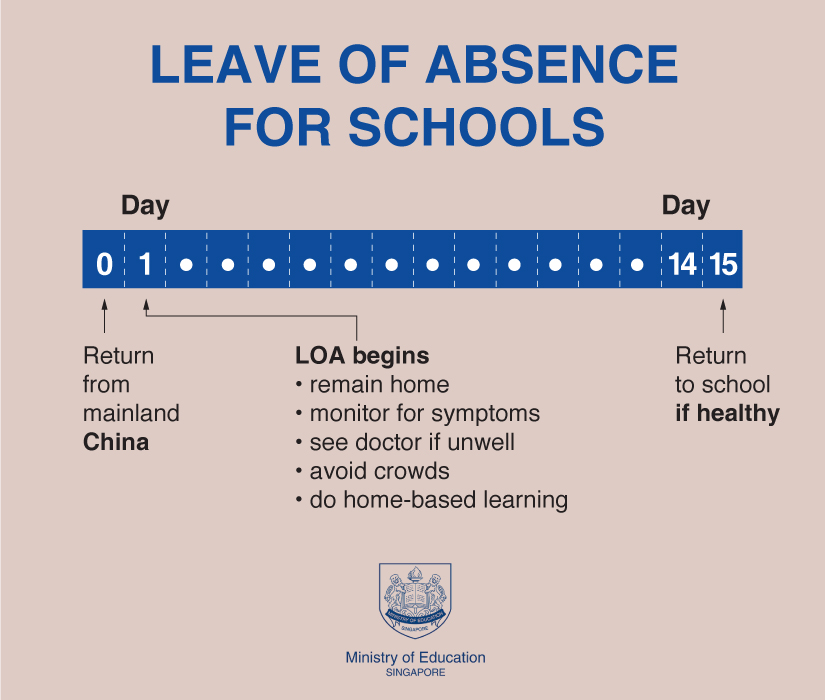 Our centre is taking this with utmost seriousness, and we will adhere to all requirements as well as put our own measures to ensure the safety and health of all our valued clients and staff.