Dynamics School Assistance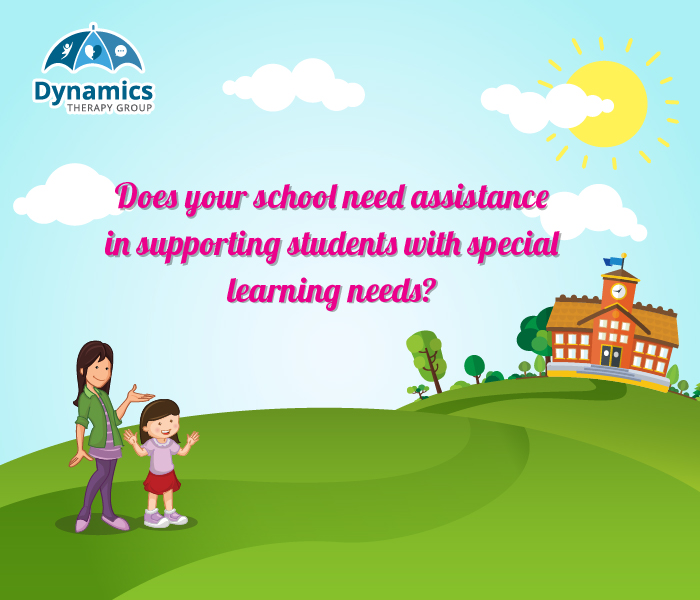 Dynamics Therapy Centre for Kids are able to provide school-based support and therapy for children with special needs and delays to help each child reach their educational potential.
---
Call 6100 9235 or WhatsApp 9380 6207 to find out more!
You can also email us at inquiry@dynamics.com.sg
Our Services
Counselling
Educational Therapy
Motor Development
Occupational Therapy/Handwriting
Speech Therapy
Social Skills Training
Psychological Assessment
Physiotherapy
In addition, we are looking to collaborate with schools on placements for our Dynamics Early Intervention Program graduates.
---