Dynamics 3 Ways to Get Therapy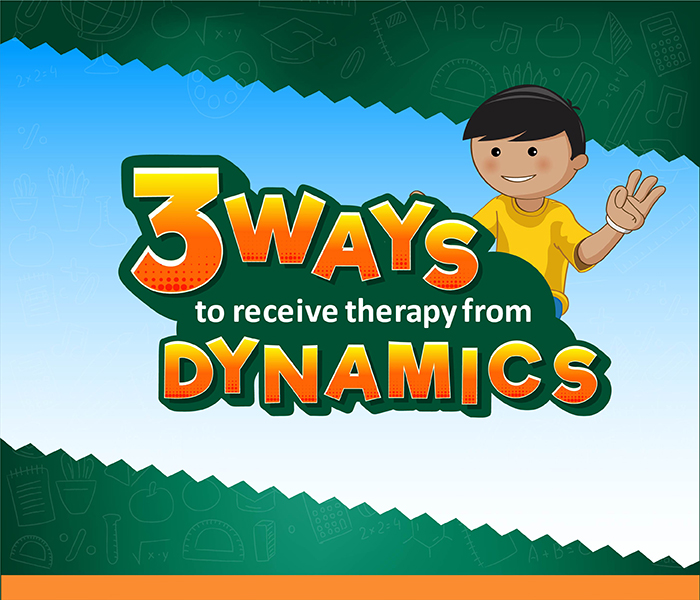 Face-to-Face Therapy
Dynamics is now open for face-to-face therapy sessions Tuesday to Saturday!
Home Based Therapy
Occupational Therapy, Speech Therapy and Educational Therapy available in person from the comfort of your home!
Telehealth via Zoom
Telehealth @ Dynamics is still open for therapy sessions for Speech language Therapy, Occupational Therapy, Educational Therapy, Social Skills, Behaviour Management and Psychological Counselling.
---
Call 6100 9235 or WhatsApp 9380 6207 to find out more!
You can also email us at inquiry@dynamics.com.sg
---