50% Off Telehealth@Dynamics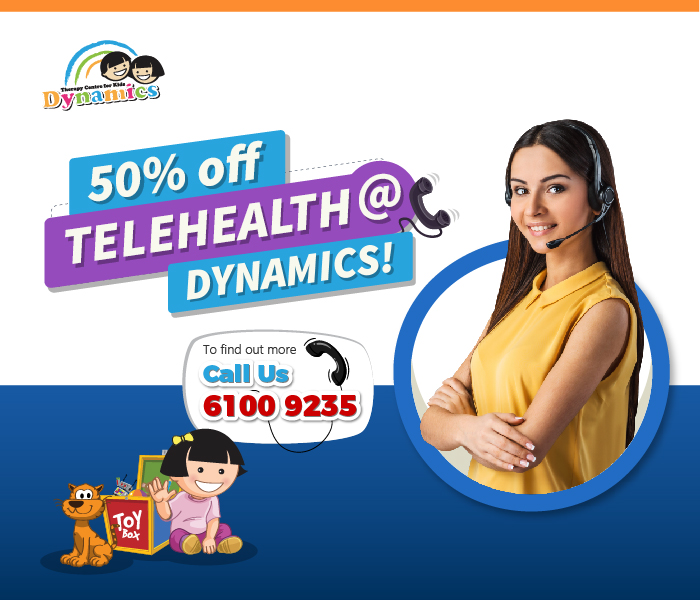 Are you self-isolating? Worried about travelling on public transport or meeting others?
Worry not!
Dynamics understands the importance of your child's safety and has launched a TeleHealth solution for you to continue their therapy sessions!
Schedule an appointment for Speech Language Therapy, Educational Therapy, Occupational Therapy and Psychological Counselling.
This Promo has Expired.
---
Terms and Conditions:
The promotion is only valid till the 13th of June 2021 and not applicable with any other promotion.
The promotion is applicable only to selected therapists and subject to their availability.
This promotion is not valid for current students who attend the Dynamics EIP Accelerated Program.
Dynamics Therapy Centre for Kids Pte Ltd and its affiliated companies, reserves the right to change the terms and conditions of this promotion at any time without notice.
---