EIP Now Available from $500 per Month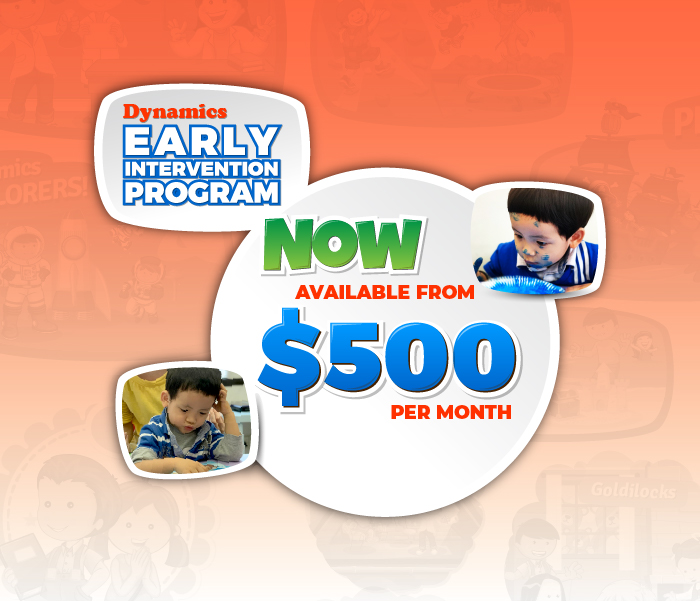 Flexibility to choose from 1 time a week to 5 times a week (subject to availability)
Call 6100 9235 or WhatsApp 9380 6207 to find out more!
You can also email us at eip@dynamics.com.sg or
visit eip.dynamics.com.sg for more information.
Testimonial
"I believe Dynamics' way of helping kids with difficulties is very effective. I will and do recommend Dynamics; it was also referred to me by my friend whose child overcame difficulties (in Dynamics too). Dynamics is truly amazing in giving children a chance to learn and develop their full potential."
- Carina Rebellon (Parent)
"I like the school environment. All the teachers here are very friendly."
- EIP Parent
*Terms and Conditions may apply.
---