Dynamics International School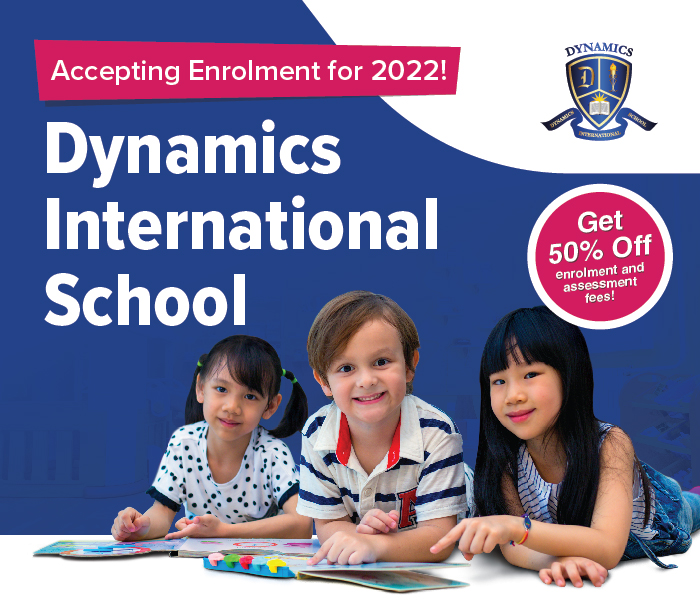 50% Off enrolment & assessment fees!
Inclusive Mainstream School
Individualized Learning Plan
Special Educational Needs Support
For Unique Learners: Tailored Style of Instruction
Get 50% Off enrolment and assessment fees!
Valid till 12th November 2021.
Call Now
Email Us
WhatsApp
Call 6100 9235 or WhatsApp 9380 6207 to find out more!
You can also email us at inquiry@dynamics.com.sg or visit www.dynamics.school for more information.
---