Dynamics International School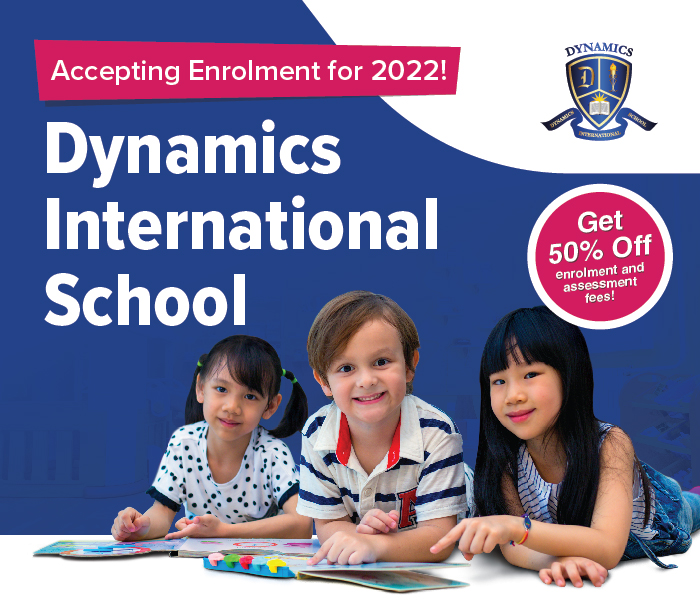 50% Off enrolment & assessment fees!
Inclusive Mainstream School
Individualized Learning Plan
Special Educational Needs Support
For Unique Learners: Tailored Style of Instruction
Get 50% Off enrolment and assessment fees!
---
Call Now
Email Us
WhatsApp
Call 6100 9235 or WhatsApp 9380 6207 to find out more!
You can also email us at inquiry@dynamics.com.sg or visit www.dynamics.school for more information.
---