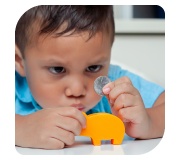 1. Pincer Grasp
Encourage your child to self-feed by using their fingers to pick up cereal or small tidbits. Parents or caregivers can provide small portions of cereal or tidbits for the child to pick up one at a time.
2. Lacing
Make a necklace using beads or cereal loops threaded onto a string. Use larger beads and a thicker string for younger children and smaller beads with a thinner string for older children.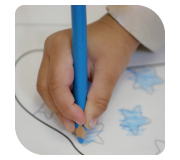 3. Tripod Grasp Development for Writing
Foster the ability to pick up small items, such as cotton balls, cereal, or small toy pieces, using tongs. Ensure that the child's fingers are correctly positioned on the tongs and not wrapped around them.
4. Pinch Strength
Improve pinch strength by having the child squeeze clothes pegs. These pegs can be labeled with letters of the alphabet or the child's name, allowing for creative arrangement.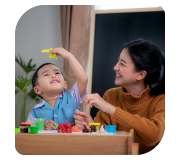 5. Hand Strength
Encourage children to craft various items using Playdough and molds, providing a safe and enjoyable way to explore tools and utensils. They can mold food items and engage in pretend cutting and eating, which also helps strengthen hand muscles. For older children, consider using Plasticine and modeling clay.
6. Development of Hand Arches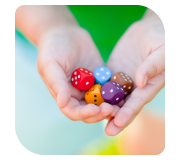 Allow your child to play with sand and engage in activities that involve scooping with their hands, such as games that require throwing dice, promoting the bilateral cupping of hands.
By engaging in these activities, your child will not only prepare for pre-writing skills but also become more independent in self-care tasks like dressing and eating. These essential skills are valuable as your child prepares to enter school.