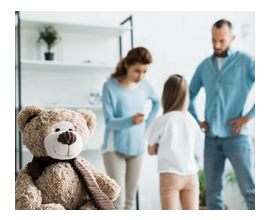 When parents notice their child struggling with behaviors or issues that are not seen in other children, it can be difficult to know what to do; family and friends are mystified. While there is no handbook that comes with raising a child, there is a wealth of advice and resources available online. However, it can be challenging to differentiate between genuine and fake information. Many parents seek a magic solution or program to fix their child's issues; they want a quick fix, and most professionals can't offer a quick solution. All of this can be overwhelming, particularly when combined with parental anxiety. The most important question for parents is how they can support their child to grow, develop skills, and reach their full potential. Fortunately, there are professionals who are dedicated to helping families with these struggles, such as Dynamics Therapy Group.
Events & Promotions
Mid Morning Promotion
Book an appointment between 10am and 2pm to get up to 20% off...
School Observations
to help your child cope better and improve behaviours...
Discounted 10-session Occupational Therapy package
Including free 1/2 hour parent session
with Psychologist...
20 Minute Free Call with our Therapist
Confused if your child needs therapy? Speak to our highly qualified therapists to find a solution that's right for your child.
Tips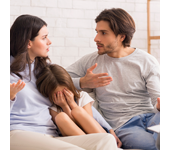 Seek a professional diagnosis. Although some parents may be hesitant to have their child diagnosed, a diagnosis can help identify the best treatment for the child. A psychologist can determine if there are any underlying issues that can be treated with the help of therapy. It's important to find a licensed professional who can provide the best treatment for your child.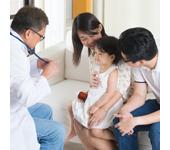 Be cautious when trying new things. If you're planning to make significant changes to your child's diet and routine, it's advisable to introduce one change at a time. This approach will allow you to evaluate how each individual change affects your child's progress. Making too many changes simultaneously can be detrimental to your child's well-being, as well as hinder your ability to recognize which change is making a difference. It's crucial to recognize that every child is unique, and what may work for one may not work for another.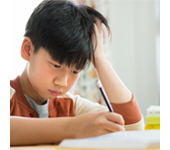 Consider the impact of schools. Your child's learning environment is crucial.Your child needs to feel safe and comfortable in their school otherwise they can feel anxious. It is best to find the right fit for your child - Dynamics International School for instance provides a 2 day free trial as we understand that neurodivergent children often learn differently and may require more time to adjust to new situations.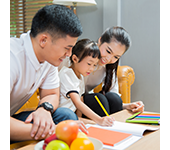 Understand that your child's path may differ. Every parent wants their child to be happy and independent, but this may look different for neurodivergent children. The goal of every school is to work with families to nurture and push children to achieve their potential. It takes a team effort from families, schools, and therapists to meet the unique challenges and support neurodivergent children in achieving their goals.
Employee Spotlight
Daryl Van Hale
Senior Teacher

Daryl Van Hale holds a Bachelor's Degree in Social Work with a double minor in Psychology and Anthropology from Valley City State University, in North Dakota, USA. He also holds an Associates Degree in Developmental Disabilities from Minot University which is also in North Dakota.

Click here, to get up close and personal with Daryl!