Issue 73 | July 2020

Movement breaks, sometimes referred to as "brain breaks" are quick breaks that enable a child to move their body. When these brief intervals are performed frequently during a learning period, they can increase a child's focus and learning. Research has shown that movement is an effective strategy to promote learning, memory, self-confidence and motivation (Jensen, 2005).
As adults, movement helps us maintain our focus, for example, during long meetings. You may start by taking notes and asking questions however we begin fidgeting, yawning or stretching to help us to pay attention. This is also true for children. With an increase in time spent doing home based learning, movement within a child's daily routine promotes good posture and readies their brain and body for learning. It allows a child to release built up emotions such as stress and frustration.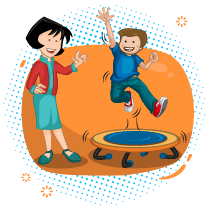 Movement breaks can take many different forms such as doing an exercise routine or stretching, singing a song with actions, completing a movement video on YouTube or playing a game of Simon Says. They can also be a time when parents or teachers reinforce fundamental skills such as following instructions or learning concepts such as colours, numbers or alphabet. e.g. run to the blue mat, count 5 jumping jacks or make the letter 'C' with your body.
It is important to look for signs that the child may need a movement break such as unable to sit still increased fidgeting, stretching or yawning. The human brain is designed to learn in short periods of time, therefore having a short movement break allows the brain to process newly learned information (Jensen, 2000). A movement break can be as short as 5 minutes depending on the activity.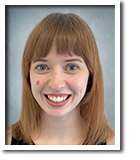 Rosa Devaney
Occupational Therapists

BSc in Occupational Therapy
Ireland

Rosa completed a Higher Certificate in Physiology and Health Sciences at the Institute of Technology Carlow (Ireland). Subsequently, after completing her BSc (Hons) in Occupational Therapy, she graduated from the University of Ulster (United Kingdom).
10 questions with our employee spotlight of the month, click here.

Psychological counseling promotion
During these challenging times Dynamics is offering a 30% discount on pay per counseling session or 40% discount on a 10 session package of psychological counseling services.
Like and Follow our Social Media for a discount
Like and Follow Dynamics Speech, Dynamics Psychological Practice or Dynamics Success Centre on Facebook and Instagram to get a $50 discount voucher on your next therapy session!

EIP Now Available from $500 per month
Flexibility to choose from 1 time a week to 5 times a week (subject to availability)

EIP complimentary 2 day trial promo
$300 off registration fees when you sign up for EIP on the last day of the trial!

Join our Webinar on Google Meet
Why Early Intervention Might be Important for My Child.

Date: 22nd July, 2020
Time: 1:30pm - 2:30pm

Movement Break Ideas:
Go Noodle is a wonderful resource with lots of movement break videos to follow. Search for activities that are suitable and engaging for your child.
YouTube is also useful for movement videos and finding songs with actions.
Play music and dance or sing nursery rhymes.
Animal Walks: Bear Crawl, Duck Walk, Crab Walk, Kangaroo Hops, Gorilla Walk, Frog Jumps etc.
Jumping Activities: Jumping on the spot, jumping over items, Jumping Jacks, Star Jumps.
Hopping Activities - Hopping forward, sideways or playing hopscotch.
Wall Push Ups or Chair Push Ups.
Deep pressure squishing or sandwiching with pillows or blanket.
Upper Body activities - Make small and big circles with the arms, push the palms of the hands together, interlace the fingers and pull the hands apart.
Yoga Poses - Downward dog, cat pose, cow pose, cobra pose, boat pose, tree pose etc.
Ball games - catching and throwing games, throwing at a target, kicking games.
Simon Says or Follow the Leader.
Cycling or using a scooter.
Running, skipping or jumping.
Deeping Breathing exercises.
References:
Jensen, E. 2002. Teaching with the Brain in Mind 2nd edition.


Stay in touch with Dynamics and keep up to date with therapy tips at our following links:

Dynamics Therapy Centre for Kids is affiliated with:
We have a large team of speech and language therapists, occupational therapists,
educational therapists, psychologists, teachers & all supported by our administration team.
You can be assured that at Dynamics you only get the best, from the best!

Please contact for more information details at 6734 2634 | 6100 9235 or email inquiry@dynamics.com.sg
Dynamics Therapy Centre for Kids Pte Ltd
583 Orchard Road Forum The Shopping Mall
Singapore 238884
© Dynamics Therapy Centre for Kids Pte Ltd. All rights reserved.