Issue 66 | October 2019

Joint engagement happens when a child and their caregiver interact with the same item, taking turns playing and/or doing actions with it.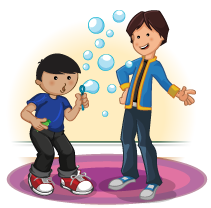 The child does not necessarily have to actively respond to the caregiver's actions or words.
This is crucial because children with Autism Spectrum Disorder (ASD) have difficulty with joint engagement. They find it challenging to focus on both an object and a person while interacting. Hence, we often find them in solitary play. This results in them missing out on the invaluable opportunities to engage in communication and social interaction.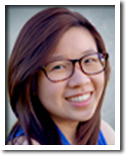 Melanie Wee
Speech Therapist
Master of Speech Pathology,
BSc in Psychology
Australia

Melanie is a Speech and Language Therapist who is strongly motivated by the importance of giving a voice to children, helping them to communicate their needs to the world.
10 questions with our employee spotlight of the month, click here.

We are now Open!
Dynamics International School is now open and accepting enrollment. We accept students all year round, depending on availability and space. If your child is between Reception year and Grade 2 level, call us at 61009235 or go to www.dynamics.school to find out more about the school.

Home Based Speech Therapy & Occupational Therapy Services
At Dynamics, our therapists are able to use a range of home based therapies to help your child achieve their full potential.

A study by Patterson (2014) found that joint engagement can be encouraged through increased responses from caregivers during interactions. Below are some ways you can promote joint engagement by responding to your child during interactions:
Observe your child and notice the things that catch their attention and what they are doing. They will likely be motivated to engage with you when you join instead of introducing something new altogether.

Join in by getting down to the child's level, face-to-face, and find a way to playfully join in. Your child may not like it if you touch a toy that they are currently playing with. It might be better to sit nearby, observe and wait for an opportunity to take a turn at the game. For example, you can take another car and push the car down the same ramp.

Copying the child's actions is a good strategy if you find it difficult to join in. At the same time, try to encourage turn-taking to keep the interaction going.

Follow your child's lead in play, and do not be tempted to show them how to play. Keep observing their actions and what interests them. If your child communicates in any way, respond to them.
Adapted from the Hanen Early Language Program, 2018

Stay in touch with Dynamics and keep up to date with Speech and other therapy tips at our following links:

Dynamics Therapy Centre for Kids is affiliated with:
We have a large team of speech and language therapists, occupational therapists,
educational therapists, psychologists, teachers & all supported by our administration team.
You can be assured that at Dynamics you only get the best, from the best!

Please contact for more information details at 6734 2634 | 6100 9235 or email inquiry@dynamics.com.sg