If you are unable to view our Newsletter Issue 50, June 2018 on your mobile or desktop, click here to view them online.

Issue 50 | June 2018
It is vital to monitor the development of babies and children during their first few years. While some say it can be easy to recognize speech development/delay, it is equally as easy to miss it.
Here are some of the developmental ques that you should see in a child as he/she grows:
Infants respond to voices and will start to coo in the first few months.
At 6 months, they usually have a variety of sounds.
At 9 months, often you hear some basic consonants such as "dada" and/or "mama".
At 18 months, they should be able to say at least 6 words.
At 2, they should be able to various words into two-word sentences and will be about 50 percent understandable to strangers.
At 3, others will be able to understand about 75 percent of the conversations and
At 4, they should be 100 percent understandable to strangers which preps them for school

School Holiday Camp 2018
This is a great time to rest and relax after working hard for the past few months. The mid year break is also a good time to review and build up skills that are needed for the second half of the school year.


Ways to encourage your kids: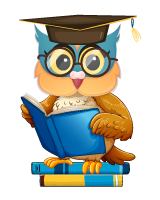 When your child starts to babble, repeat the sounds your child makes. This will encourage him to babble more. Keep this up for a fun "conversation" with your child.
Children are always curious about the world around them, so look out for non-verbal signals, such as what he is looking at or what he is holding. Use such opportunities to engage your child's interest in verbal communication.
Get your child to repeat words before you give him an item of interest. For example, during snack time, get your child to say words like "mum mum" or "cookie" before you give him the biscuit.
Children learn through imitation, so interact and play with them to encourage them to talk. Don't leave them alone with an iPad or in front of the TV.
Avoid long, complex sentences. Use short, simple sentences, but stress specific words. For example, when you say, "this is a blue ball", put more emphasis on the words "blue ball".

Claire O Neill
AHPC Registered, BSc in Speech & Language Therapy
Claire is an Irish Speech and Language Therapist who studied at University College Cork, Ireland. I am a member of the Irish Association of Speech and Language Therapists.
Rachel Looi
AHPC Registered, Bachelor of Speech Pathology
Rachel is a Speech and Language Therapist who studied at Curtin University, Western Australia, and is registered with the Allied Health Professional Council of Singapore.

Dynamics Therapy Centre for Kids is affiliated with:
We have a large team of speech and language therapists, occupational therapists,
educational therapists, psychologists, teachers & all supported by our administration team.
You can be assured that at Dynamics you only get the best, from the best!

Please contact for more information details at 6734 2634 | 6100 9235 or email inquiry@dynamics.com.sg
Dynamics Therapy Centre for Kids Pte Ltd
583 Orchard Road Forum The Shopping Mall
Singapore 238884
© Dynamics Therapy Centre for Kids Pte Ltd. All rights reserved.