If you are unable to view our Newsletter Issue 46, February 2018 on your mobile or desktop, click here to view them online.

Issue 46 | February 2018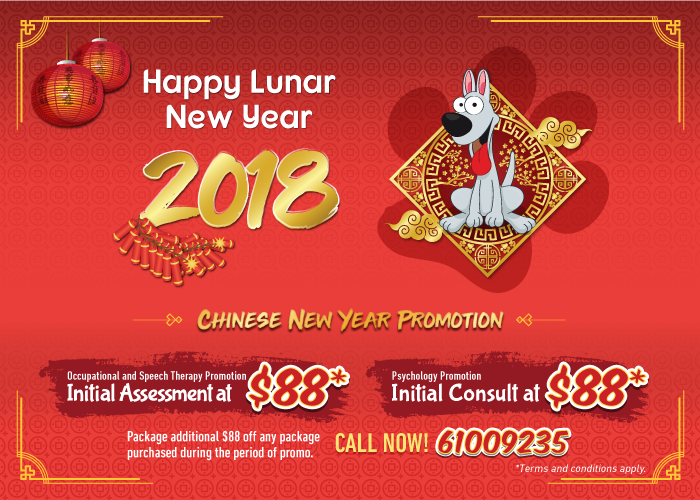 Is your child having trouble settling into preschool?
The first years of school are filled with many wondrous moments, but it is also a time of tremendous emotional, social, intellectual, and physical development. It is common for children to feel a mixture of excitement and fear initially, and this can lead to unsettledness, fatigue, or even changes in behaviour (i.e., irrational tantrums, changes in sleep habits, bed-wetting).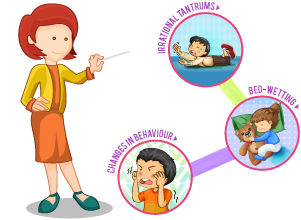 This is all expected as they learn to adapt to their new environment and routines. Some will adjust fairly easily, while others might take longer, or for some, their excitement carries them through the first few days, and then they become less keen as the novelty wears off. It is helpful to understand that how a child handles their transition depends largely on how parents react and respond to them. Children easily pick up on parents' worries and emotions, so always try to stay optimistic and confident in your interactions with them!.

Know of a child struggling in his new school?
Tuesday, 20th February 2018
Entering a new environment can be very taxing to a child. The need to make new friends, understand what is being taught and fitting in can be overwhelming and a challenge. While some children ease into this school routine easily, there are some who require some support.


Remember that separation is a process. Expect that your child will need time to feel comfortable with the new situation. To ease any separation anxiety:

Allow your child to take something special from home (i.e., a hankie with your favourite perfume, a small snack box or a picture of mum and dad).
Read books on school anxiety, like The Kissing hand or Llama Llama Misses Mama, to explore the topic of separation and teach new ways to cope with it.
Develop a brief good-bye routine and keep to it (i.e., . a quick hug, a peck on the cheek, and a "See you soon!"). Also, pay attention to your body language - standing up straight and keeping a smile on your face is more empowering than a slumped shoulder and a worry frown.

Arrange regular play dates. This allows your child to practice their play and social skills (i.e., sharing, turn taking).

Familiarise yourself with your child's daily timetable. Spend some time every night talking positively about the various activities that they will be engaging in the next day. By talking through the daily activities, this helps to make the next day predictable for the child.

Tell stories and share pictures about your own school experiences. Encourage other adults (Grandparents, Aunties or Uncles) in your child's life to share as well.

Stay optimistic and confident. If you are finding it difficult to manage your own emotions, come and speak with one of our Psychologists who can advise you on how to better support your child and yourself through this exciting milestone.

As the Dynamics Kids Club member, you get to enjoy privileges across various partners listed here.
Dynamics Kids Club was launched in November 2014. This annual membership programme can be obtained at the beginning of each year after purchasing a therapy package with Dynamics.
Jaime's Italian
Dynamics Kid's Club members enjoy a 15% off F&B discount when they dine at our restaurants located at Forum and VivoCity
Validity: 1 January 2018 to 31 December 2018

Dynamics Therapy Centre for Kids is affiliated with:
We have a large team of speech and language therapists, occupational therapists,
educational therapists, psychologists, teachers & all supported by our administration team.
You can be assured that at Dynamics you only get the best, from the best!

Please contact for more information details at 6734 2634 | 6100 9235 or email inquiry@dynamics.com.sg
Dynamics Therapy Centre for Kids Pte Ltd
583 Orchard Road Forum The Shopping Mall
Singapore 238884
© Dynamics Therapy Centre for Kids Pte Ltd. All rights reserved.