If you are unable to view our Newsletter Issue 56, December 2018 on your mobile or desktop, click here to view them online.

Issue 56 | December 2018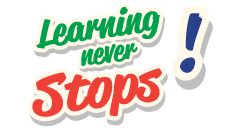 Happy Holidays!

It is school break again and that means your child will have a break from routine and the usual hustle & bustle of travelling to schools, programs and some of the usual daily activities that have been set through the past few months. But learning should not stop, and it never does, for your child!
A child learns in all settings, and even more so during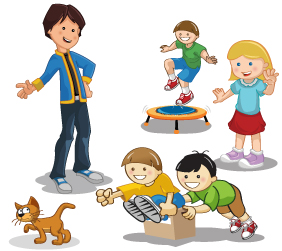 playtime. When your child plays, their imagination creates meaning to the construct that they created. As Jean Piaget quoted, "Children have real understanding only of that which they invent themselves." Therefore, set time for your child to play and be themselves, without anyone's intervention, but at the same time with adult supervision. Observe your child, let them take the lead in playing and try to play alongside them; if they involve you then it's even better! Parents can help to generate meaning, and facilitate learning, by naming things, actions and commenting when the child does an activity, in order to increase their vocabulary, receptively or expressively.

After School Care Program
The After School Program (ASP) is designed to care for the students in our safe and comfortable environment after their attendance in EIP. Students will be able to rest, learn and play in a controlled and familiar setting allowing parents ease of mind about their child's welfare and progress in a day care setting.
Extended Early Intervention Program
The Extended Early Intervention Program (EEIP) is designed for increased intensity of early intervention for the student. Students will receive more contact time in group therapy and have more opportunities to practice and generalize skills learnt in various settings.
Science @ Play
Join us for 1 exciting week of explorative experiments, fun fact-finding, evidence-based enquiring and purely having fun learning with Elena, Ivan & Poppy in the wonderful world of Science!
Dynamics Toddlers Program (DTP)
Our program is designed to prepare the toddlers for playgroup setting and addresses the developmental needs of the child individually.


Some activities to try out with your child at home:


Baking or Mini-cookery Sessions
Children love mixing and getting involved with baking or cooking. Telling them or showing them that the end product is their favourite food or contains their favourite ingredient, will make it an indoor activity winner! Do make sure that the activity is scaled to your child's ability level. For example, the younger ones can help to add the final touches and decorate when baking, or just dumping the pre-measured items in a bowl; the older child can help in measuring ingredients, adding food colouring to the mix or shaping the cookies.
Puzzles
Puzzles are great for kids of all ages and is a wonderful time-filler activity for parents. It helps to work on developing fine motor and problem solving skills and is just plain fun! For better engagement, do let your child work on puzzles that are just right or slightly higher for their level (e.g. younger children can work on wooden matching puzzles first) and use pictures that keeps them interested for added motivation.
Super-sized Painting
Clear the table and tape a big paper (you can use mahjong paper) over it so that your child will have an enjoyable time colouring, drawing, painting and doodling over the big space. For adventurous parents, you may explore taping the big paper on the floor and do foot prints or hand prints design or even draw the outline of your child and then draw and colour in all the goodness of your child in it!
Mini-Theatre
Hear all, come all! There is a new play in town! Act out your child's favourite story or even better, get your child to act out the story and present it to close family members or to their stuffed toys and figurines. It is great fun to role-play, sing and act in a safe environment and not be judged, so parents will have to take the lead and let loose the inner talent in them!
Mini Experiments
Children learn really well through experiencing, so do simple, mini-experiments at home like mixing water-colours to generate new colours or create a small volcano and look at the bubbles ("lava") formed by mixing baking soda with vinegar. It will thrill the child and yet it is educational at the same time.


Dynamics Therapy Centre for Kids is affiliated with:
We have a large team of speech and language therapists, occupational therapists,
educational therapists, psychologists, teachers & all supported by our administration team.
You can be assured that at Dynamics you only get the best, from the best!

Please contact for more information details at 6734 2634 | 6100 9235 or email inquiry@dynamics.com.sg
Dynamics Therapy Centre for Kids Pte Ltd
583 Orchard Road Forum The Shopping Mall
Singapore 238884
© Dynamics Therapy Centre for Kids Pte Ltd. All rights reserved.