If you are unable to view our Newsletter Issue 52, August 2018 on your mobile or desktop, click here to view them online.

Issue 52 | August 2018

Early Childhood Milestones
Early childhood milestones refer to a set of functional skills/tasks that most children can perform at certain ages. Children reach milestones in how they play, learn, speak, behave and move. Milestones can help identify how the child is developing.
2-3 Years: Cognitive Milestones
Imitates simple actions of adults and follows two-step instructions. Begins to sort shapes and colours and plays simple mWake-believe games. Finds things hidden under covers. Names objects in a picture book. Child will begin to think of consequence.
2-3 Years: Gross Motor Milestones
Demonstrates an increasing understanding of self in relation to size and position of other objects in the environment. Climbs up and down furniture independently and walks up four steps without support. Runs forward 10 feet. Stands on tiptoes and jumps forward with feet together. Throws ball over hand and underhand and kicks stationary ball.
2-3 Years: Fine Motor Milestones
Able to turn three pages in a book, one at a time. Places 3 shapes into correct holes from a board and stacks 4-6 cubes. Draws circular scribble, imitates vertical line and sometimes "V" shape.
2-3 Years: Language/Communication
Points to things or pictures when they are named. Knows names of familiar people and objects. Uses two word sentences. 50 or more recognisable words. Follows simple (2-step) instructions. Repeats words heard in conversation. Engages in conversational turn taking and topic maintenance.
2-3 years: Social and Emotional
The child is observed to imitate other children and adults. Children will plays beside other children (parallel play, but also begins to include them in games (cooperative play). Lifts and drinks well from a cup and can place back on table without difficulty. Can attempt to verbalise toilet needs in reasonable time but is still unreliable. By two and a half years the child eats skilfully with spoon and may use a fork, and may be dry through night but this is very variable. Engages in simple role or situational make-believe.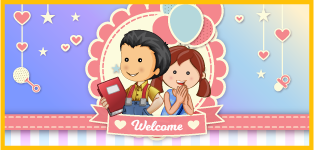 Dynamics Toddlers Program (DTP)
Our program is designed to prepare the toddlers for playgroup setting and addresses the developmental needs of the child individually.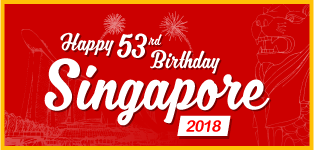 2018 National Day Promotion
Dynamics is celebrating and we want to share this with our clients.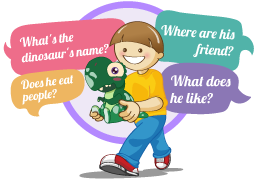 Sometimes when our child does not answer our question, it may be because we are asking too much at once.
Instead of bombarding your child with questions - for example, what's the dinosaur's name? Does he eat people? Where are his friend? What does he like?, make comments that will help your stay start and stay in a conversation. For example, you may comment - I like his tail. And your child may follow up with - I like his teeth.

Dynamics Therapy Centre for Kids is affiliated with:
We have a large team of speech and language therapists, occupational therapists,
educational therapists, psychologists, teachers & all supported by our administration team.
You can be assured that at Dynamics you only get the best, from the best!

Please contact for more information details at 6734 2634 | 6100 9235 or email inquiry@dynamics.com.sg
Dynamics Therapy Centre for Kids Pte Ltd
583 Orchard Road Forum The Shopping Mall
Singapore 238884
© Dynamics Therapy Centre for Kids Pte Ltd. All rights reserved.