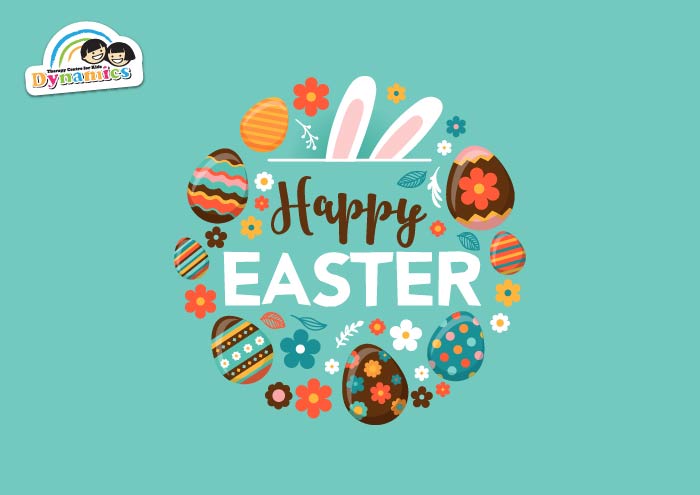 Dynamics Employee's Newsletter
How we celebrated Chinese New Year

The winner of our CNY decorate your work space competition, Dynamics OT department showcased their CNY decoration in this short video.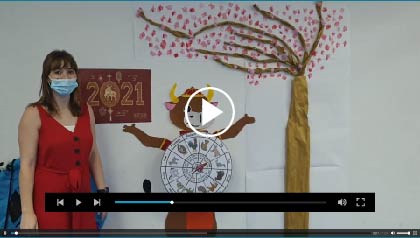 Easter Decorate Your Workspace Competition

As CNY competition has been such a success and everyone joined in teamwork to participate, we are conducting a new competition!

Again we will do it per level and we will allocate a budget of $150 per level for purchasing decorations.
We will have 3 prizes:
1st Prize - $350
2nd Prize - $250
3rd Price - $150

Please send your pictures/ideas to easterdeco@dynamics.com.sg. The company may post these pictures on the companies' Social Media.
CNY Decorate Your Workspace Competition!

We had some very creative staff who worked hard on decorating their work space. We had individual efforts and team efforts and we are proud to share their creation with you all.

The winners received their Ang Bao with the prize money!

We have decided to double up on the prizes and gave 2 prized for all 1st, 2nd and 3rd place to include more participants in the winnings.
First Place Winner

Occupational Therapy Department (OT)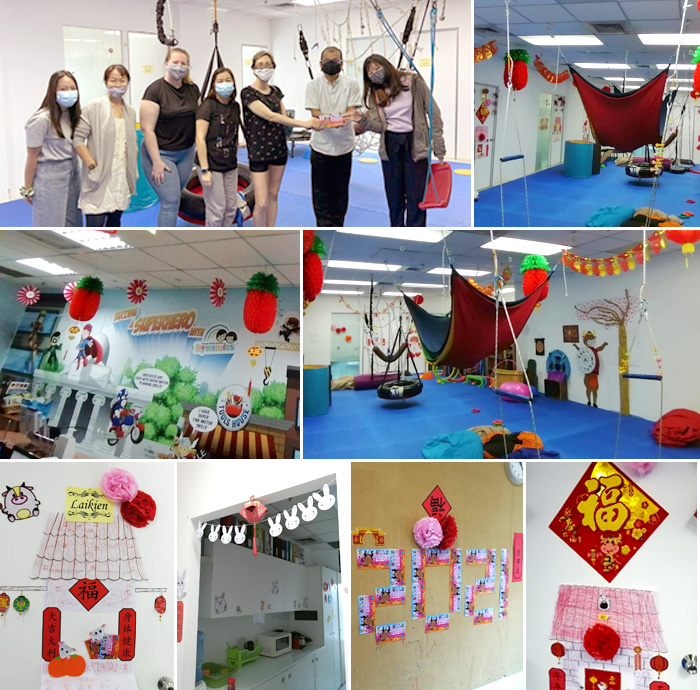 | | |
| --- | --- |
| | Second Place Winner |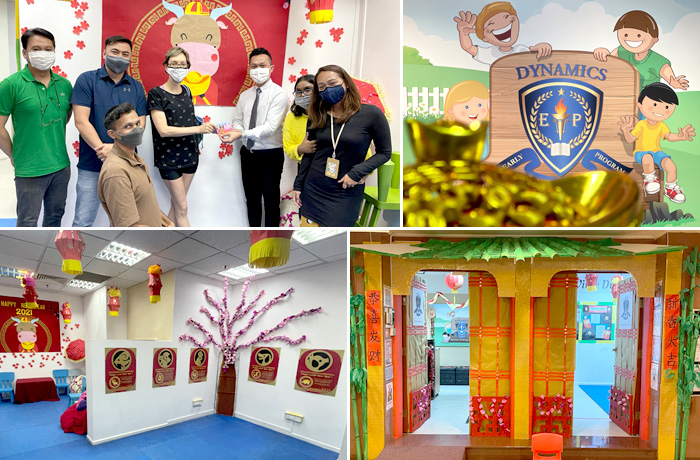 Third Place Winners

Speech Therapy Department
Psychological/Educational Therapy Department
St. Patrick's Day Celebration
We had a great St. Patrick's day celebration at the office with all our staff wearing their personalized T-Shirt. Lunch was provided and we all enjoyed St. Patrick beautiful cupcakes together!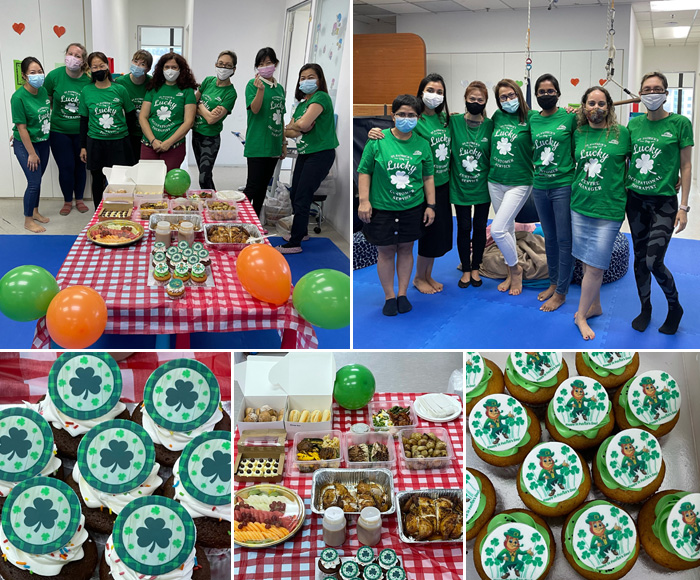 Newly Joined
We also want to welcome our new staff and who joined our Dynamics family recently!
Isabel Matthew
Clinical Psychologist

Annie Lim
Speech Therapist

Sarah Seow
Occupational Therapist

Cécile Le Minh
Nutritionist

Raja
CRE

Rachael
CRE
Employee Referral Program
At Dynamics, we know our team members will know who might be a great addition to our team. We are currently looking for:
| | |
| --- | --- |
| | |
| Speech Therapists | Occupational Therapists |

Here at Dynamics our key strength is our people. As part of our recruitment strategy, we have implemented an employee referral program to supplement our other recruitment channels.

Over the past 15 years, we have successfully recruited a number of employees through this program, and we would like to take this opportunity toformally re-introduce it.
Why Employee Referrals?
Our current staff are familiar with the company culture and ethics and will be able to identify which candidates might be successful at Dynamics thus create a more camaraderie work environment.
What's in it for me?
For each successful referral, the referring employee will receive an initial referral fee of $500 to their salary on the month in which the referral candidate starts working in the company.

And another $1,500 together with the salary of the month in which the candidate is successfully confirmed in the post (refer to full time employee). Total amount is $2,000.

NOTE: For all positions we will consider strong candidates from out of Singapore as well.

How does is work?
If you know someone who you think would be a good fit for our company, write to agnes_ho@therapy.com.sg or recruit@therapy.com.sg and indicate you have a potential referral you would like to make. Given that this is a referral from a trusted source, there is no requirements for a detailed CV, but rather for basics such as name, contact details, and the relevant position.
What's the fine print?
For obvious reasons, referral of an individual who has already applied to a job with the company prior to the referral or was referred by someone else prior to the referral, may not attract any referral payments.

All referral fee payments will be paid only if both the referral candidate and the referring employee are still under the employment of the company at the time of payment of the referral fees.
How do I know what positions are open currently?

We are currently looking for OT (conditional or full registration) and ST (full registration) to join our growing team.
| | | |
| --- | --- | --- |
| Company | Position | Requirements |
| Dynamics Success | Senior Occupational Therapist/ Occupational Therapist | Degree/Master of Occupational Therapy recognised by AHPC. Qualified for registration and registered with the Allied Health Professional Council. |
| Dynamics Speech | Senior Speech Therapist/ Speech Therapist | Degree/Master of Speech Language Therapy recognised by AHPC. Qualified for registration and registered with the Allied Health Professional Council |
Dynamics
Contact Info
Dynamics Therapy Centre for Kids want to help you break through any challenges that you or your loved ones are facing.
583 Orchard Road, Forum The Shopping Mall Singapore 238884
Tel: +65 6100 9235
inquiry@dynamics.com.sg
© Dynamics Therapy Centre for Kids Pte Ltd.
All rights reserved.