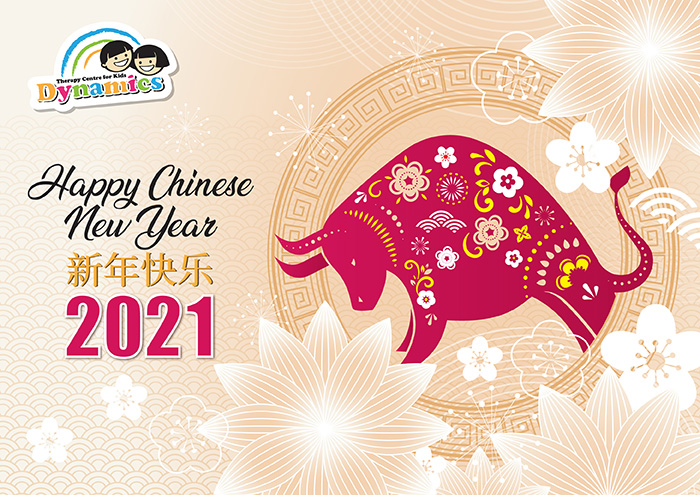 Dynamics Employee's Newsletter

We are entering another festive season, and will welcome the Year of the

Ox on 12th February

.
Wishing you an OX-PICIOUS Lunar New Year

To celebrate the lunar new year while maintaining the required safety measures, we will not be able to arrange a company dinner as we usually do. Instead we have the following three initiatives: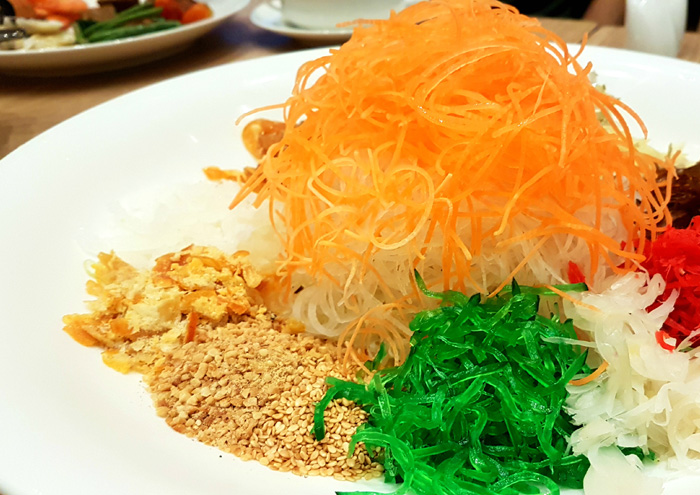 Lo Hei

The company will sponsor Yu-Sheng per department so we can start the Chinese New Year in an auspicious way and set the stage for a better more prosperous 2021. The Lo Hei will be separated to smaller groups.
Dates Per Department
Level - 7
3rd February
12:00 pm
Level - 13
10th February
1:00 pm
Level - 14
3rd February
1:00 pm
Level - 15
10th February
12:00 pm
"Zoom Meeting Link will be sent per Department"
Chinese New Year Abundance Hamper

The company ordered a Chinese New Year Abundance Hamper to give all employees of the company to enjoy and take home to share with their family.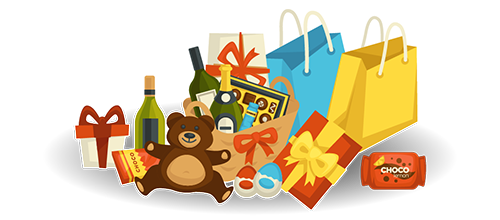 Decorate My Department Competition

In order to immerse in the festive season, we would like to decorate our offices. To break away from the prior competition which was aimed for individuals but ended with some group efforts, we would like to make this competition based on the office unit level, in other words a competition between Levels 7, 13, 14, 15.

The company will provide a budget of up to $288 to decorate each of the office spaces. This will be done on a reimbursement (claim) basis, with full flexibility for the team to choose the items used.
The competition shall end on

11th February

, and prizes shall be awarded after the public holiday.

The team with the best decorations will be given $888 to share among the participants from that floor.
We wish everyone a fantastic Festive Season!
Christmas Decorate Your Workspace Competition!

We had some very creative staff who worked hard on decorating their work space. We had individual efforts and team efforts and we are proud to share their creation with you all.

The winners received their Ang Bao with the prize money!

We have decided to double up on the prizes and gave 2 prized for all 1st, 2nd and 3rd place to include more participants in the winnings.
First Place Winners

Dynamics Early Intervention Program (EIP)
Dynamics Psychological Practice (DPP)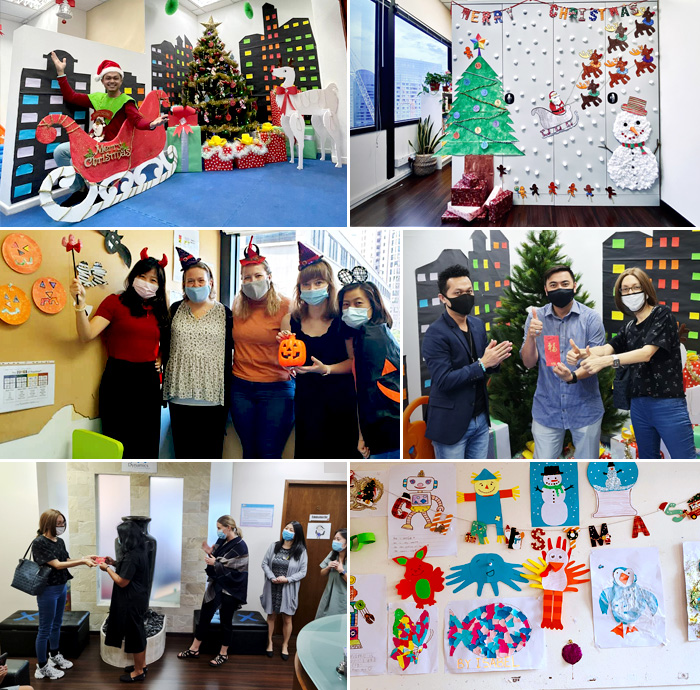 Second Place Winners

Laikien from the OT Department
Rosa from the OT Department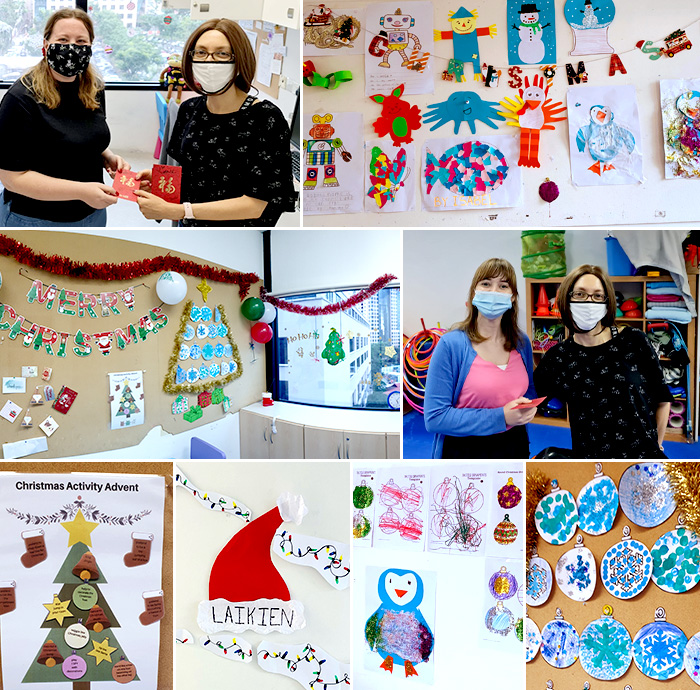 Third Place Winners

Philippa from the OT Department
Eunice from the OT Department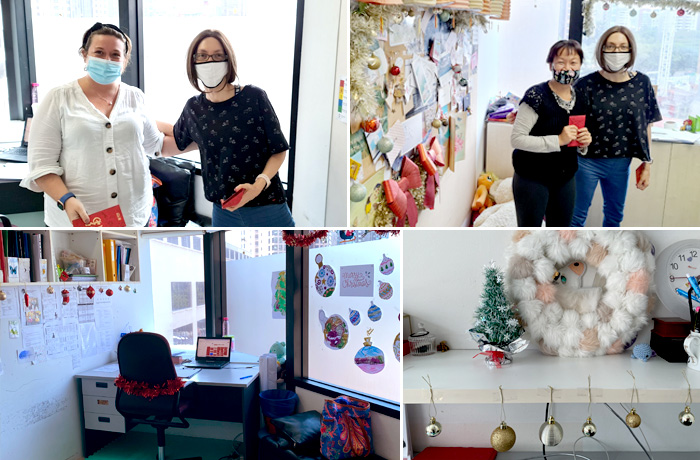 Social Media Employee Experience
The winner of the inaugural Social Media competition is Laikien (OT) and
she will be awarded the prize of $120.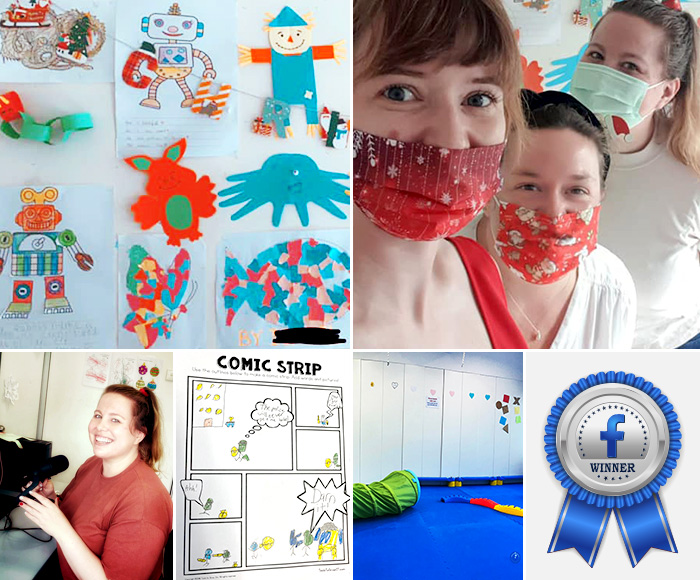 Dynamics
Contact Info
Dynamics Therapy Centre for Kids want to help you break through any challenges that you or your loved ones are facing.
583 Orchard Road, Forum The Shopping Mall Singapore 238884
Tel: +65 6100 9235
inquiry@dynamics.com.sg
© Dynamics Therapy Centre for Kids Pte Ltd.
All rights reserved.