Dynamics Early Intervention Program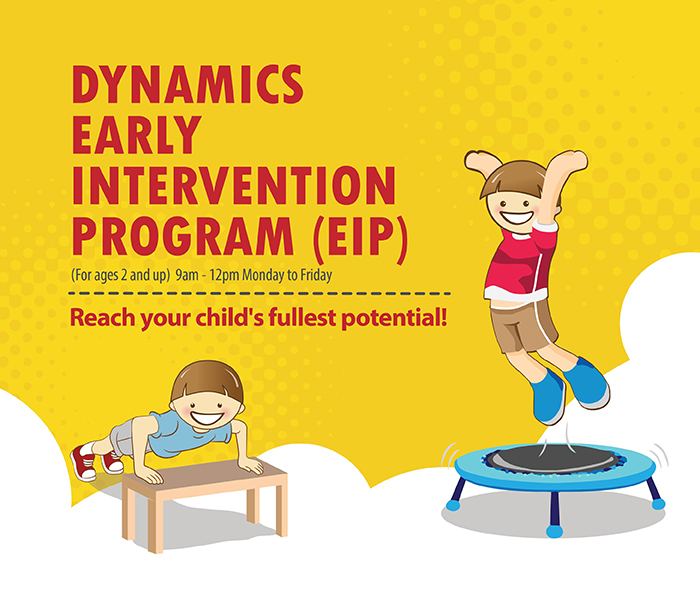 Reach your child's fullest potential!
Join your child to our comando team of experts, therapists and teachers for a comprehensive EIP program. We offer
Full Day Program
5 hours a day
Half Day Program
3 hours a day, either morning or afternoon
5 Days or 3 Days Program
---
Call 6100 9235 or WhatsApp 9380 6207 to find out more!
You can also email us at inquiry@dynamics.com.sg or visit eip.dynamics.com.sg for more information.
Our program incorporates the TEACCH and ABA type of teaching methods as well as Floortime Approach for social interaction.
Our EIP program includes teaching, OT, Sensory Play, Motor Skills and Languageand Communication.
Registration is Now Open for Term 4 of our popular Early Intervention Programme (EIP)!
Our EIP's School Readiness Program has 90% Success Rate to transit into Mainstream Schools! We congratulate our students who successfully transited to Mainstream Schools after attending our EIP for 1-2 years.
---