Free 2 Day Trial for the Dynamics EIP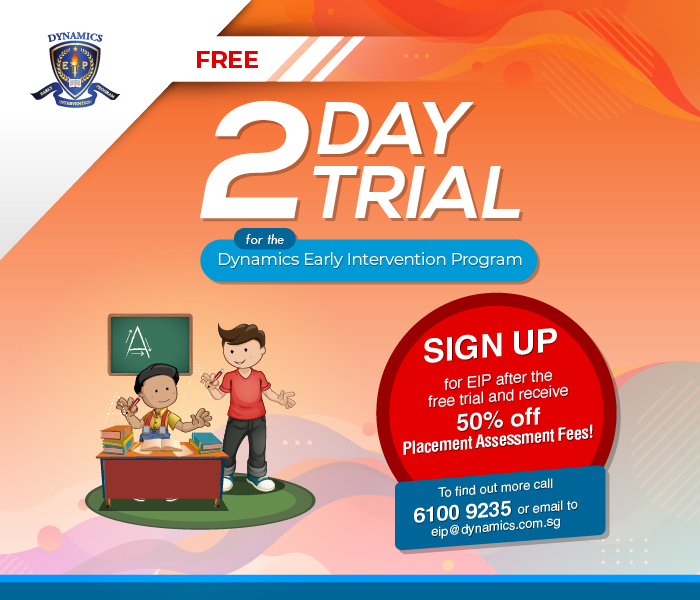 SIGN UP for EIP after the trial and receive 50% off Placement Assessment Fees!
Promotion Expired
---
Terms and Conditions:
Parents must complete a visit and free consultation with Head of EIP before scheduling dates of trial.
Trial sessions must be completed 2 days consecutively in a given week. Trial sessions are non-transferable.
No replacement days in the event of absence during trial period.
Upon confirmation of EIP registration, child is to undergo the EIP Placement Assessment as required by all new students.
Parents and students are to complete the forms and adhere to the Policies and Procedures of EIP when attending the trial. Failure to do so results in full waiver of liability of student's presence in Dynamics EIP.
---