Anxiety is an unpleasant emotion that includes a lot of worries about the past, present or future and the individual struggles to control the worry. Anxiety is a common and normal feeling that most of us will have but in certain situations, it can worsen and if it is not addressed in a timely manner, it can lead to panic attacks and anxiety disorders.
Common triggers of anxiety in children are school stressors, bullying, homework difficulties, family relationships, friendships, low self esteem and negative thinking. When anxious, children can be very irritable, nervous, have anger outbursts and/or poor concentration. Children may even complain about not wanting to go to school, avoiding to meet friends, or having sensations of shakiness and/or stomach aches.
In adults, the common triggers are excessive work demands, juggling multiple roles, a challenging manager, friendships, relationships and/or financial demands. Anxious adults tend to either avoid tasks or over engage in checking behaviors. They experience over-thinking, irritability, poor or disturbed sleep and appetite. They can experience sensations of nausea, dizziness, restlessness, mind and heart racing.
Anxiety can be managed well with early interventions.
Events & Promotions
Dynamics Therapy Group
Satisfied or MONEY BACK GUARANTEED!
Book a Risk Free Occupational Therapy or Speech Therapy Assessment...
Dynamics Therapy Group
All Inclusive Package!
10% off on 10 sessions including the assessment fees!
Dynamics Therapy Group
10% off Featured Therapists of the Month
Get a special discount on Dynamics Therapy Group's featured therapists...
Dynamics Early Intervention Program
EIP invites you to an
Open House
Choose a time that works for you!
Register your interest here.
Dynamics International School
DIS invites you to an Open House
Choose a time that works for you!
Register your interest here.
Tips
Tips to Manage Anxiety
For Children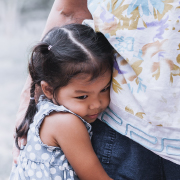 Identify anxiety signals: You can guide children to recognize the signs of anxiety in their body such as increased heartbeat, shortness of breath or feeling dizziness. Avoidance of situation/task behaviors can be highlighted to children as well such that they understand what anxiety looks like.
Deep breathing technique: You can practice breathing slowly and deeply together for about ten times or more. Breathe in through your nose – Count to 5 (1 2 3 4 5) – Breathe out through your mouth.
Problem solving: Encourage your child to think about all the different possible solutions that they can come up with when feeling anxious about something. Guide them to choose one or two solutions to try out and ease their anxieties.
For Adults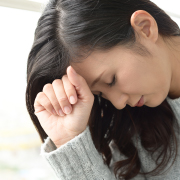 Look for facts: Many times, our anxious thoughts lead to thinking about worse case scenarios and under-estimating our own abilities to manage the situation. Recognize this pattern of anxious self-talk and try to take a different perspective. Look for facts in the situation that will help to disprove the anxious thought.
Grounding: The 5-4-3-2-1 coping skill is very helpful to keep you in the present moment when you feel anxious and your thoughts are racing. Look around you and identify 5 things you can see, 4 things you can touch, 3 things you can hear, 2 things you can smell, 1 thing you can taste.
Progressive Muscle Relaxation: This is a relaxation technique that will help to release any physical stress in the body. Starting from the top of your head or shoulders, tense each muscle and relax them, one by one, till you reach your feet.
References
American Psychiatric Association. (2013). Diagnostic and statistical manual of mental disorders (5th ed.). Arlington, VA: Author.
Beyond Blue. (n.d.). Anxiety management strategies. Retrieved July 25, 2022, from www.beyondblue.org.au
National Health service (NHS UK). (n.d.). Overview – Generalised Anxiety Disorder in Adults. Retrieved July 20, 2022, from www.nhs.uk
O'Kelly, M. (2010). CBT in Action: A Practitioner's Toolkit. Mentone, Vic: CBT Australia.
Smith, S. (2018, October 4). 5-4-3-2-1 Coping Technique for Anxiety. Behavioral Health Partners. www.urmc.rochester.edu
Stallard, P. (2008). Anxiety: Cognitive Behavior Therapy with Children and Young People. Routledge.
Therapist Aid LLC. (n.d.). Progressive muscle relaxation script. Retrieved July 20, 2022, from www.therapistaid.com
Employee Spotlight
Kavitha Manokaran
Clinical Psychologist

Kavitha is a registered counsellor and a clinical psychologist with a Masters in Psychology (Clinical) from National University of Singapore, with over 12 years of experience in the field of mental health. She adopts an integrative approach in therapy and has been providing therapy for children, adolescents, parents, and adults.

Click here, to get up close and personal with Kavitha!