Issue 77 | November 2020

Balance refers to a body's ability to maintain their center of gravity within their base of support causing to maintain a controlled body position during a task. Coordination or coordinated movement is the ability to execute smooth, accurate controlled motor responses. The ability to produce these motor responses is a complex process dependent on a fully intact neuromuscular system. Whether it is climbing stairs, sitting on a chair or walking on a balance beam, we need the ability to hold body positions during both static and dynamic activities. Static balance refers to the ability of holding stationary positions with control (e.g. playing games such as "freeze" or "statue") while dynamic balance is the ability to remain balanced while moving (e.g. running or riding a bike).
Age appropriate balance and coordination allows a child to engage in sporting activities with a reasonable degree of success as it aids fluid body movement for physical skills such as playing soccer or tennis. The involvement in sports is not just helpful for social skills but it also helps children develop and maintain appropriate controlled body movement during task performance. With good balance and coordination there is less likelihood of injury as the child is likely to have appropriate postural responses when needed (e.g. putting hands out to protect themselves when they fall). The physical attributes of balance and coordination also allow appropriate posture for table top tasks and subsequent success at fine motor tasks.
The building blocks necessary to develop balance and coordination in a child include- attention and concentration, body awareness, bilateral integration (use of two hands to complete a task), crossing mid-line, hand eye coordination, hand dominance, muscular strength, muscular endurance and postural control.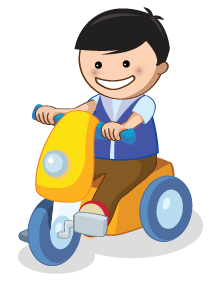 Signs of poor balance and coordination in children:
Having unsteady gait / walking pattern
Falls often
Exhibits stiff body movements (e.g. running like a robot)
Avoids playgrounds / physical play
Delayed developmental milestones
Slower than peers to master physical skills (e.g. bike riding, tree climbing)
Low participation in team sports
Difficulty in performing daily tasks requiring balance on one leg (e.g. removing socks while standing)
Fearful of trying new physical games (e.g. swings or slides)
Has trouble navigating some environments (e.g. stairs, uneven ground)
Tires more quickly than their peers
Dizziness

Shimpi Bhanot
Physiotherapist

Mas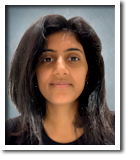 ters in Neurorehabilitation
London, UK

Bachelor of Science (Hons) Physiotherapy
Delhi, India

Certificate in Yoga
Delhi, India

Shimpi is a Senior Physiotherapist at Dynamics with over 15 years of experience. She holds a Bachelor degree in Physiotherapy from Delhi University and a Master's degree in Neurorehabilitation from Brunel University, London. She is registered with the Allied Health Professions Council, Singapore. Shimpi has wide experience in treating patients of all age groups in a variety of settings ranging from hospitals, clinics and home.
10 questions with our employee spotlight of the month, click here.

Accepting Enrollment for 2021
Get 50% Off enrolment and assessment fees!
Science@Play
Join us for 3 exciting weeks of explorative experiments, fun fact-finding, evidence-based enquiring and purely having fun learning with Elena, Ivan & Poppy in the wonderful world of Science!
EIP Now Available from $500 per month
Flexibility to choose from 1 time a week to 5 times a week (subject to availability).


To avoid formation of poor self-esteem, reduced gross and fine motor skills and irreversible effects of social isolation in children, it is very important to work on improving a child's balance and coordination at an early stage.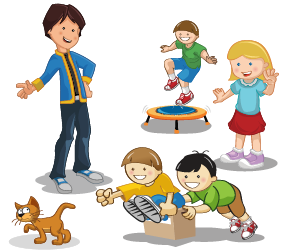 There are plenty of activities that can be done at home and the playground to tackle the problem:
Increase dynamic play like use of swings, suspended climbing ladder and jungle gym
Trying new games like wheelbarrow walking, hopscotch and stepping stone
Swimming
Activities like riding bike and scooter
Practice standing and walking on unstable surfaces (e.g. pillows, irregular surfaces)
Tandem walking
Walking on balance beam
One leg standing activities such as kicking a ball
Engaging your child in the above mentioned activities and exposing them to uneven environments will help the child gain:
Self-esteem when interacting with peer group
Confidence in gross motor activities
Being active in sports to build fitter adults
If the child continues to struggle in his day to day activities and loses his balance often then it is recommended they consult an Occupational Therapist or a Physiotherapist to get an assessment and appropriate interventaion.

Stay in touch with Dynamics and keep up to date with therapy tips at our following links:

Dynamics Therapy Centre for Kids is affiliated with:
We have a large team of speech and language therapists, occupational therapists,
educational therapists, psychologists, teachers & all supported by our administration team.
You can be assured that at Dynamics you only get the best, from the best!

Please contact for more information details at 6734 2634 | 6100 9235 or email inquiry@dynamics.com.sg
Dynamics Therapy Centre for Kids Pte Ltd
583 Orchard Road Forum The Shopping Mall
Singapore 238884
© Dynamics Therapy Centre for Kids Pte Ltd. All rights reserved.